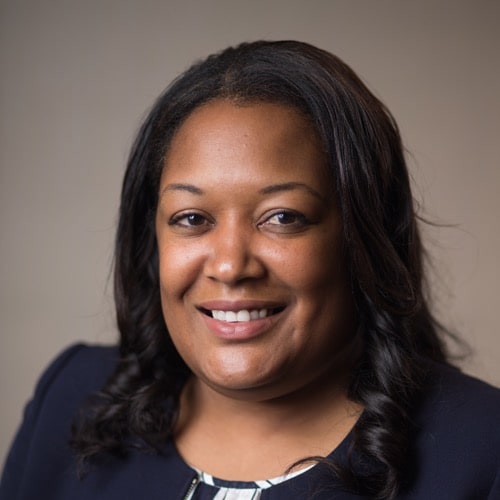 Joann Massey
Director - Office of Business Diversity and Compliance, City of Memphis, TN
Joann Massey currently serves as the City of Memphis' Director of Business Diversity & Compliance and Title VI Coordinator. Joann is a Founder & Principal Consultant for Lewis Massey Associates, LLC. In this role she was responsible for counseling clients on business expansions, acquisitions, procurement opportunities and navigating community and government ecosystems.
She is a graduate of Benedictine University, where she graduated summa cum laude with a Master degree in Business Administration and Finance. Joann also has served as the Lead Business Development Consultant for Governor Bill Haslam's TN Dept. of Economic & Community Development. During her time with the State of TN, Joann successfully managed to secure over 300 million dollars in investment for West TN counties through new business and expansions. She also was recognized as an emerging leader in state government by the TN Chief of Staff for the Governor's Office.
Joann has experience in both public and private sector organizations including financial services, banking, real estate and local government. She is a recognized community leader with accolades such as Memphis Business Journal Top 40 Under 40, Leadership Memphis Executive Class 2014 and Top Performer Shelby County Government. Joann is a board member of Orion Federal Credit Union and former Chairperson for Frayser Community Schools charter school management organization.
Joann has also served as a guest speaker, volunteer and mentor for many non-profit organizations in Memphis such as Women's Foundation, Community Lift, New Memphis and StartCo. Joann enjoys yoga and reading history. Her passion is assisting underprivileged girls by helping to improve their self-esteem through mentorship and exposure to cultural activities.