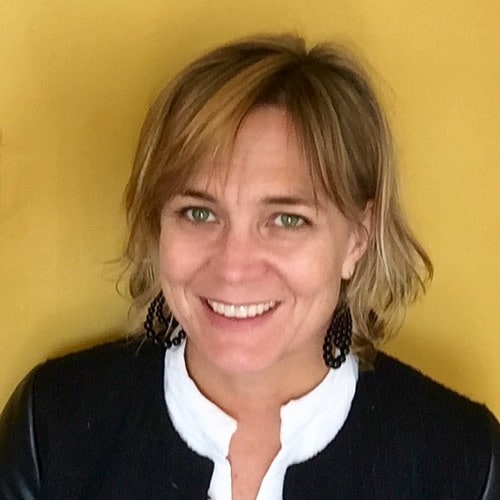 Gretchen Milliken
Director, Office of Advanced Planning - Louisville Metro Government, KY
Louisville, KY
Gretchen Milliken is an architect and city planner, currently the Director of Advanced Planning for Louisville Forward, a division of Louisville Metro Government. A transplant from Stockholm, Sweden where Urban Planning is synonymous with smart growth and sustainability, Gretchen brings a holistic approach to urban planning and design with a focus on people and the environment. Receiving her Masters of Architecture from The Royal Institute of Technology in Stockholm, Gretchen spent the following two decades working across a broad range of architectural and urban planning projects including mixed-use urban infill, workplace and corporate design, multi-family residential and adaptive reuse. She has lead or collaborated on numerous projects which have received honor awards along with national recognition. In addition to her architectural work, Gretchen was an associate professor at the Royal Institute of Technology in Stockholm.
Since joining Louisville Forward, Gretchen has played a key role in a number of city-wide initiatives including Vision Louisville, a 25 year visionary plan for the city, MOVE Louisville, a strategic multi-modal transportation plan and the update of the city's Comprehensive Plan, Plan 2040. A number of catalytic projects have resulted from these initiatives which Gretchen has been intimately involved in, namely a free Cultural Pass for Louisville youth, a transformation of vacant properties initiative, a federal TIGER grant for a 15-mile Bus Rapid Transit (BRT) line and re-imagining some of the city's more challenging transportation corridors. In addition to these projects, Gretchen co-chairs the city's Choice Neighborhood Planning Initiative in the Russell neighborhood together with Louisville Metro Housing Authority.
Complimentary to her work with the city, Gretchen plays a leadership role in ULI Kentucky; the Urban Land Institute's local District Council and was integral in initiating the chapter. She serves on numerous non-profit boards and committees and is a member of both the American and Swedish Institute of Architects.