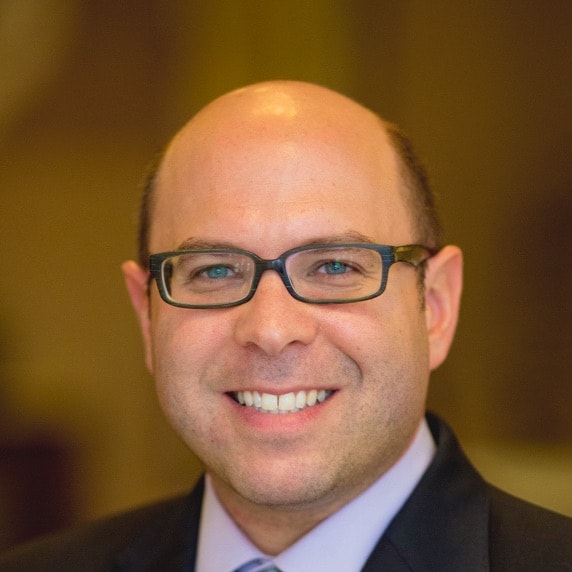 Gideon Berger
Director of the Daniel Rose Fellowship Program
Washington, D.C.
Gideon Berger, AICP, is an urban planner with 13 years of combined experience in the public, non-profit and private sectors, whose practice has focused on using an inter-disciplinary, multi-sector approach to helping cities achieve their community and economic development goals. As program director of the Daniel Rose Land Use Fellowship at the Rose Center for Public Leadership in Land Use—a program of The National League of Cities (NLC) in partnership with the Urban Land Institute (ULI)—Berger is responsible for developing fellowship programming, recruiting faculty and guest experts, and supporting the fellows with their city's land use challenge and their own professional development opportunities.
Berger has been a transportation consultant for Fehr & Peers, a city planner for the City of Denver—where he led complete streets and transit-oriented development (TOD) planning initiatives—and a TOD planner for the Denver Regional Transportation District, as well as an adjunct planning professor at the University of Colorado Denver and economic development researcher at the Central Philadelphia Development Corporation. Before becoming an urban planner, Berger spent a decade in public affairs communications in Washington, DC including serving as associate editor of National Journal magazine, research director of The Almanac of American Politics, editor of the Greenwire environmental news service, website producer for The Nature Conservancy, and as a campaign and media aide for the Republican Party.
Berger earned his Master of City Planning from the University of Pennsylvania and a B.A. in Communication from American University. He has authored articles on planning published in the journal Next American City, National Journal magazine, The Hill newspaper and Planetizen website, and has been a guest expert on NPR's "All Things Considered." He is a member of the American Planning Association and American Institute of Certified Planners, and a former board member and chair of Walk Denver.