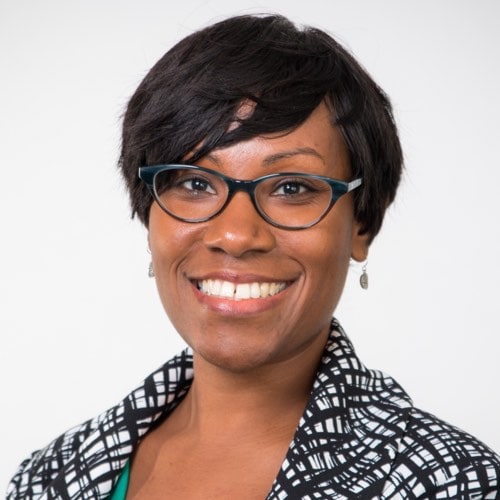 Denise Bell
Floodplain Administrator - Department of Planning, Engineering & Permits, City of Birmingham
Birmingham, AL
Denise P. Bell is a recognized leader in the areas of Floodplain Management, Stormwater Management, Planning, Hazard Mitigation and Emergency Management.
She serves as the Floodplain Administrator and brings more than 12 years of industry experience to the City of Birmingham's Floodplain Management and Disaster Mitigation Services Section. She currently oversees approximately $5 million in Federal Funds for the Construction of 6 Community Safe Rooms and the Post Disaster Recovery and Debris Management Planning Efforts.
Bell is a Certified Floodplain Manager (CFM) and Environmental Specialist (ES) and shares her unique talents by serving as the Vice President for the Alabama Association of Floodplain Managers (AAFM). She has assisted in not only securing over 12 million dollars in Federal Emergency Management Agency (FEMA) grant funding for floodplain property acquisition and demolition projects and planning grants; but also successfully passed federal funding audits on those grants. In addition, Bell is a member of the City's Disaster Recovery Management Team where she coordinated the long term recovery efforts and managed the Public Assistance Program.
One of Bell's professional accomplishments was successfully securing over $13 million dollars in Federal Emergency reimbursements, effectively demobilizing temporary structures, and assisting with the demolition of private structures damaged from the 2011 Storm Event which recently yielded the City favorable audit results.
Bell has presented and co-authored "Economic Evaluation of Floodplain Management and Flood Mitigation" at the Association of State Floodplain Managers Conference in Albuquerque, New Mexico. She was a FEMA Pre-Disaster Mitigation Grant Program National Evaluation Committee Member and served as a presenter in FEMA's "Unified Hazard Mitigation Assistance Five Video Presentations."
Bell earned a Bachelor's of Science Degree in Urban Studies from Alabama A&M University and a Master's Degree in Community and Regional Planning from the University of Nebraska-Lincoln.