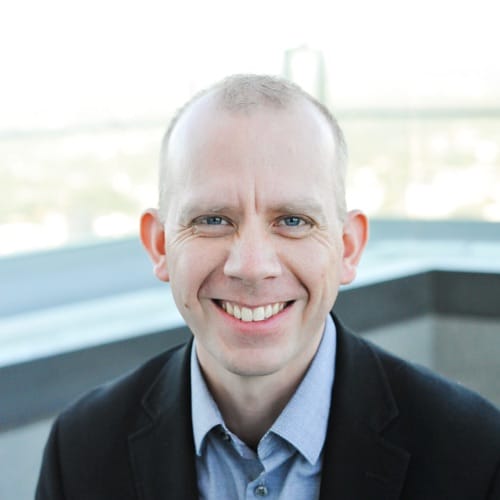 Brad Beaubien
Planning Administrator, Department of Metropolitan Development, Indianapolis & Marion County
Indianapolis, IN
Brad M. Beaubien, AICP is an award-winning certified urban planner with a commitment to community service, a passion for vibrant communities, and a focus on community empowerment, planning and design policy, and plan integration.
In October 2013 he joined the Department of Metropolitan Development for the City of Indianapolis as the Administrator of the Division of Planning, where he will oversee long-range planning and assist in redevelopment strategy. Previously he was the Director of Ball State's College of Architecture and Planning Indianapolis Center, a satellite outreach and education facility and home to the University's Master of Urban Design program, to which he serves as academic advisor. Through this position, he has worked in many Indianapolis neighborhoods and dozens of community initiatives providing planning assistance and immersive learning opportunities.
Prior to joining Ball State, Beaubien worked in consulting roles for the Department of Metropolitan Development on the Regional Center Plan 2020 update and for Storrow Kinsella Associates on the Center Township component of the Indianapolis Regional Pedestrian Plan.
He holds a Bachelor of Urban Planning and Development and a Master of Urban and Regional Planning degree from Ball State University and is currently pursuing a Master of Natural Resources from Oregon State University.
Beaubien is participating in the 2013-14 Stanley K. Lacy Executive Leadership Series, a high-profile community leadership development program. He is a member of the Indianapolis Business Journal's "Forty Under 40" Class of 2013. His work is also the recipient of several awards, including a Hoosier Planning Award and National Planning Award from the American Planning Association, a Cultural Vision Award from NUVO Newsweekly, and a Digital Education Achievement Award from the Digital Center for Education.