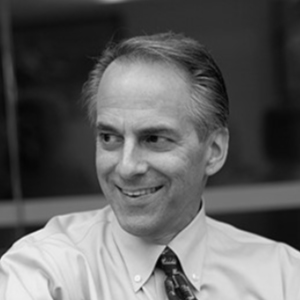 Alan Razak
Principal, AthenianRazak, LLC
Philadelphia, PA
Alan Razak is Principal of AthenianRazak LLC, a Philadelphia-based company that consults on, creates, and manages real property. Alan has four decades of commercial real estate experience, encompassing development and project management, finance, architectural design, and consulting. His diverse real estate background includes managing the development process, both as owner and on a consulting basis as owner's representative, in project types including residential, office and commercial, as well as specialized expertise in data centers and other highly technical facilities.
AthenianRazak was formed in 2011 in a merger between Athenian Properties and Razak Company, which Alan founded and led. Razak was responsible for the development of Main Line Jaguar Land Rover, Pembroke North Condominium, 5035 Ritter Road for the AOPC, the Curtis Institute of Music's Lenfest Hall, and other projects. Alan also has led real estate consulting and development assignments for clients including Children's Hospital of Pennsylvania, Walnut Street Theatre, Swarthmore College, the Rock School of Dance, Natural Lands Trust, CSX, Conrail, Digital Realty, Berkadia, Vanguard Group of Mutual Funds, and many others. He currently leads the team developing a new $80m practice facility and corporate headquarters for the NBA team Philadelphia 76ers.
Prior to forming Razak Company in 2003, Alan was a Principal with a Philadelphia real estate consulting and investment advisory firm, consulting on a broad variety of assignments across the spectrum of real estate issues. Throughout the 1980s, as a partner at developer Rouse & Associates, Alan managed such high profile projects as a 400,000 sf Washington, D.C. office building and the development of a 20-acre Penn's Landing urban mixed-use project. He began his career as an architect, working on the design of multifamily residential, commercial, and health care projects in the Midwest and Pacific Northwest, and for purely sentimental reasons he maintains his status as a registered architect in Pennsylvania.
Alan has served on the Central Philadelphia Development Corporation's Board of Directors, is Chairman of the Board of the Philadelphia Shakespeare Theatre and is a Full Member of the Urban Land Institute, where he developed and currently teaches several workshops for real estate practitioners internationally. He holds a B.S. in Arts and Design from MIT, a Master of Architecture from the University of Washington, and an MBA with a concentration in real estate from Wharton.