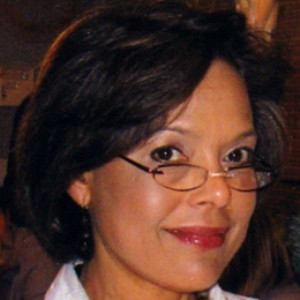 Juanita Shearer-Swink
Project Manager, Triangle Transit
Durham, NC
Juanita Shearer-Swink, PLA, FASLA, joined Triangle Transit in 1992. Her initial responsibilities included leading the Triangle Fixed Guideway Study which was developed in collaboration with federal and state agencies, local governments in Durham, Orange and Wake Counties and the region's two Metropolitan Planning Organizations.
This study, which included extensive public involvement, led to the development of the 1995 Regional Transit Plan for the Triangle and the 1997 Station Area Development Guidelines. These documents established the foundation for subsequent regional transit planning initiatives and the transit oriented development implementation tools and strategies prepared by local governments.
Through her work with residents, community, environmental and business interest groups and local governments in the Triangle Region, she has facilitated the planning and implementation of compact, mixed-use, walkable development which is essential for the success of the region's bus systems, bicycle and pedestrian networks and future rail transit service.
Shearer-Swink is currently working with federal, state and local government agencies on the stations, corridor and alignment of the Durham-Orange LRT Project and on similar issues for proposed LRT and CRT for Wake County.
A Distinguished Alumnae in Landscape Architecture from the University of Florida, Shearer-Swink is a registered landscape architect in Florida and North Carolina and a Fellow in the American Society of Landscape Architects (ASLA). She served for two years on the Raleigh Historic Districts Commission, and eight years as a gubernatorial appointment to the North Carolina Board of Transportation.
Prior to joining Triangle Transit, Shearer-Swink worked in both the public and private sectors in the Research Triangle, NC, and in Florida, including 11 years with the City of Miami. She is also a lecturer in the NCSU College of Design Landscape Architecture program.