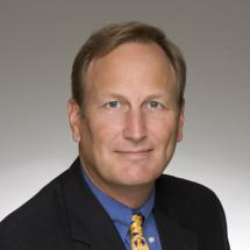 F. Bogue Wallin
Principal & Owner, Blue Wall Real Estate
Greenville, SC
Blue Wall Real Estate is led by F. Bogue Wallin, who has over 30 years of experience in investing and developing real estate, the last 17 in the Carolinas. Bogue's experience includes:
Acquiring over $600M in commercial real estate assets
Developing over $700M in over 40 projects
Investing direct equity in excess of $300M with a market value of over $1B
Running a business unit for a national REIT that included; acquisitions, development, property management, land development, marketing and leasing
Blue Wall is a Real Estate company focused on investing and developing in-fill properties in the Carolinas and Georgia that will benefit from the strong population growth and demographic shifts occurring within the rapidly urbanizing cities within the region. Through development, re-development and value added opportunities, Blue Wall properties are well positioned for long term ownership with sustainable returns.
Prior to Blue Wall, Wallin was Senior Vice President and served as member of the Management Committee of the corporation and Director of Real Estate at Pacolet Milliken Enterprises, Inc. (2008-2012) a private real estate and energy investment company. Prior to Pacolet, he was a Vice President and City Manager at Liberty Property Trust (1997-2008). Prior to Liberty, Wallin was a partner and co-owner of RESMA Realty Advisors (1992-1996) in southeastern Pennsylvania. From 1986 to 1992 he was with Rouse & Associates (which went public as Liberty Property Trust in 1996). Prior to Rouse, Mr. Wallin was the Executive Director of The Preservation Fund of Pennsylvania; a non-profit public/private venture that returned important historic building to economically viable new uses (1983-1986).
Wallin is currently a Global Trustee of the Urban Land Institute, where he sits on its Small Scale Development Silver Council and is a past chair of ULI's South Carolina District Council. He is a graduate of Colgate University, and an active member in his community serving on numerous non-profit boards.