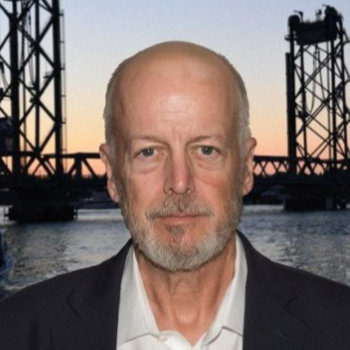 Rick Chellman
Principal, TND Engineering
Portsmouth, NH
Chester "Rick" Chellman has more than thirty years experience in civil engineering, engineering consulting, traffic engineering and land surveying, land use regulations and development planning. Mr. Chellman has site planning, civil and forensic engineering, zoning, expert testimony and land use experience throughout the United States of America and recently practiced in at least a dozen foreign countries, including China and Russia. In recent years, Mr. Chellman has also worked extensively on the engineering and traffic engineering aspects of Traditional Neighborhood Development (TND), and New Urbanism (NU) particularly in connection with the matters of street design, vehicular and human-powered traffic control and external transportation connections. Mr. Chellman has authored and co-authored numerous works on topics related to the traffic and transportation aspects of TND/NU design.
Mr. Chellman founded White Mountain Survey Co., Inc., a multi-disciplinary firm that focuses on projects in New Hampshire, in 1977. He more recently practiced as TND Engineering, a specialty firm addressing engineering consulting and Traditional Neighborhood Development and New Urbanism at all levels and at any location. TND Engineering's primary focus concerns street design and transportation planning. He joined Nelson\Nygaard in 2010, and has recently re-entered the field of private consulting.
Mr. Chellman has extensive experience in public participatory planning events. This experience includes participation in more than 200 charrettes in many US and international locations. In these charrettes, new towns, extensions to existing towns, and other engineering/planning exercises have been accomplished; other similar charrettes have focused on the drafting of land use ordinances and/or comprehensive (master) plans. Mr. Chellman has also written several land use regulations and zoning ordinances by more conventional means.
Mr. Chellman was also awarded a Knight Fellowship from the University of Miami for 2003, and he has lectured at Harvard University and the Universities of New Hampshire, California, Pennsylvania, Texas and New Mexico.