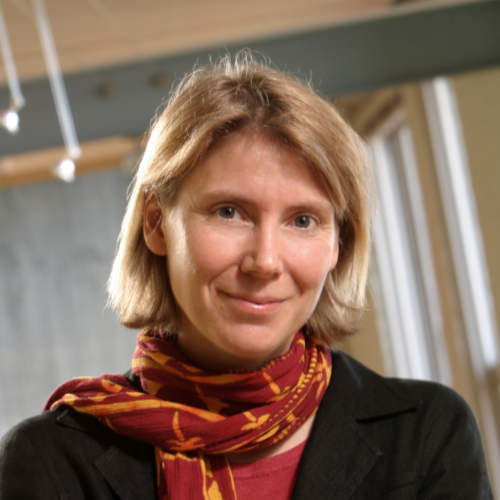 Janne Corneil
Principal & Owner, Corneil Collaborative
Carlisle, MA
Janne Corneil is a planning and urban design consultant with over 20 years' experience developing campus master plans, research parks, innovation districts, and downtown revitalization plans. As a principal at Sasaki Associates for 10 years, Corneil was the design lead on master plans for the University of Texas at Austin, Portland State University, and Downtown Rochester, Minnesota to name a few. Her background combines several years of urban design and architectural experience, both in the U.S. and abroad. Her broad range of experience working with public, institutional, community, and private clients strengthens her ability to navigate the cultural differences between universities, cities, and private stakeholders.
Corneil's practice focuses on working with anchor institutions and their host cities to develop planning strategies that align research, innovation, and economic development goals in a shared vision for urban revitalization and city district building. Having worked extensively with universities on plans for their academic and research campuses, as well as for cities and community development organizations on downtown and district planning, Corneil has a deep understanding of the culture, challenges, and opportunities of both. The University District Development Plan for Portland State University and the West Campus District Plan at the University of Calgary, Alberta, are both plans that she played the lead design role on while a principal at Sasaki.
Corneil speaks frequently and teaches on the topics of the changing roles of institutions in cities, the maker movement and the potential of innovation districts as a new model of urban economic development. She holds degrees in architecture and urban design from the University of Toronto and Harvard University and currently serves on the University Development Council of ULI.