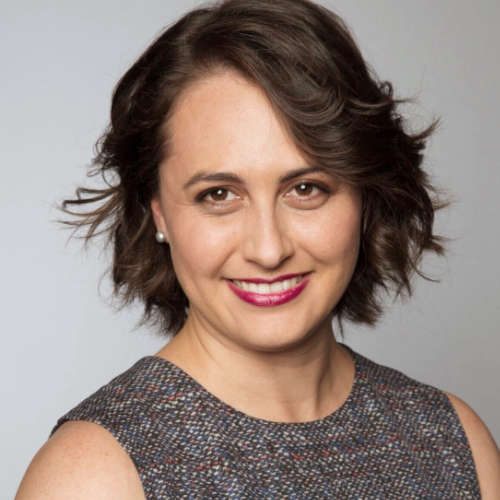 Cristina Garmendia
Equity Indicators Project Manager, Office of the Mayor - City of St. Louis, MO
St. Louis, MO
Cristina Garmendia is Equity Indicators Project Manager for the City of St. Louis. St. Louis was selected as one of five cities nationally to receive support in developing a tool to measure progress toward equity. The Equality Indicators Project is a collaboration with the City University New York (CUNY) Institute for State and Local Governance (ISLG), The Rockefeller Foundation, and 100 Resilient Cities. Garmendia manages that project in St. Louis, with a focus on performance management and policy reform guided by equity.
She returned to St. Louis after spending the past year as Senior Research Fellow of Metropolitan Equity at Rutgers Law, where she led research on place-based inequality, bringing to bear her unique background in real estate, government innovation, and impact assessment.
She earned her Masters in Public Policy from the Harvard Kennedy School of Government, where she was a MPP Fellow at the Taubman Center for State and Local Government, and her Bachelors of Arts in Architecture from Washington University in St. Louis. While at Harvard, she founded both the Harvard Journal of Real Estate and civic technology company OpportunitySpace, whose platform brings data-driven decision making to government asset management. Previously, she led pioneering research on impact investing in development finance institutions for Pacific Community Ventures and health impact assessment for Washington University School of Medicine. She began her career as an independent redevelopment consultant for nonprofit developers in St. Louis, MO.
In 2014, she was named a NextCity Vanguard Fellow, one of country's top 40 urban innovators under 40. Her work has been profiled in several publications, including the New York Times, The Atlantic CityLab, and Government Technology. She serves as a Core Collaborator for the Open Architecture Collaborative and is an active member of the Urban Land Institute.