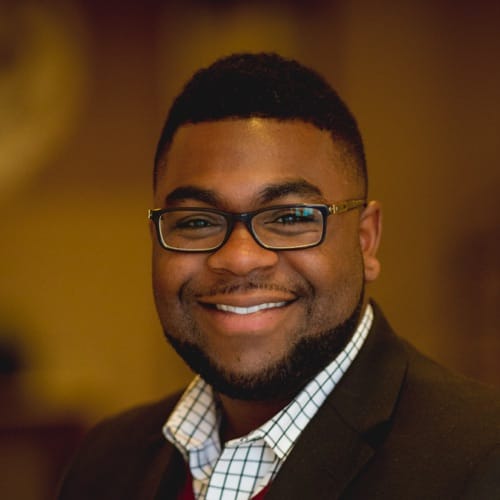 Brandon McGee
Director of Network Development, Urban Alliance, Inc.
Hartford, CT
Brandon L. McGee, Jr. is a political contriver, public speaker, and the founder of SPEAK Consulting, a boutique firm which specializes in an innovative tier program that offers training and collaborative development, strategic planning and leadership and organizational development.
A native of Hartford, McGee is Urban Alliance's Director of Network Development, and holds his Bachelor of Arts in Political Science from Alabama State University and Master of Science in Management and Organizational Leadership from Albertus Magnus College. McGee is a firm advocate for equity in education and is committed to creating progressive processes that skillfully marries standard grassroots techniques with the art of relating to people on basic levels.
McGee has also been actively involved in the political arena. Most recently, he served as the Director of Outreach and Strategic Planning for former Gubernatorial Candidate Ned Lamont and Congressman John Larson. McGee is also known for his political and moral insight and charismatic approach to galvanizing his community during his recent run for State Representative in the newly redrawn 5th Assembly District.'